Welcome to the exclusive Money Saving blog post. This post was sent out to my subscribers earlier in October and it's now time to share the details with you all.
Want to get on the email subscribers list? Sign up here.
I've previously written about money-saving tips on this blog & you can check out the blog posts below:
GOUSTO VS HELLOFRESH – THRIFT PLAN ENJOY BLOG
4 REASONS TO SET UP MONZO POTS TO MANAGE YOUR FINANCES
REVIEWING 19 PRODUCTS FROM THE ASDA JUST ESSENTIALS RANGE
5 LESSONS ABOUT GIFT BUYING I WILL BE TAKING INTO 2023
HOW TO REACH FINANCIAL WELLNESS USING REWARD & CASHBACK APPS
HOW TO SELL PRELOVED ITEMS ON VINTED
Let's dive into my latest Money Saving Tips That Work
1. Sainsbury's shopping app
We recently did our first online shopping order with Sainsbury's and I received an offer for money off. The full details are in the screenshot below and you can benefit from this offer if you ​sign up​ before 31 October 2023. Or look for the latest offers from Sainsbury's.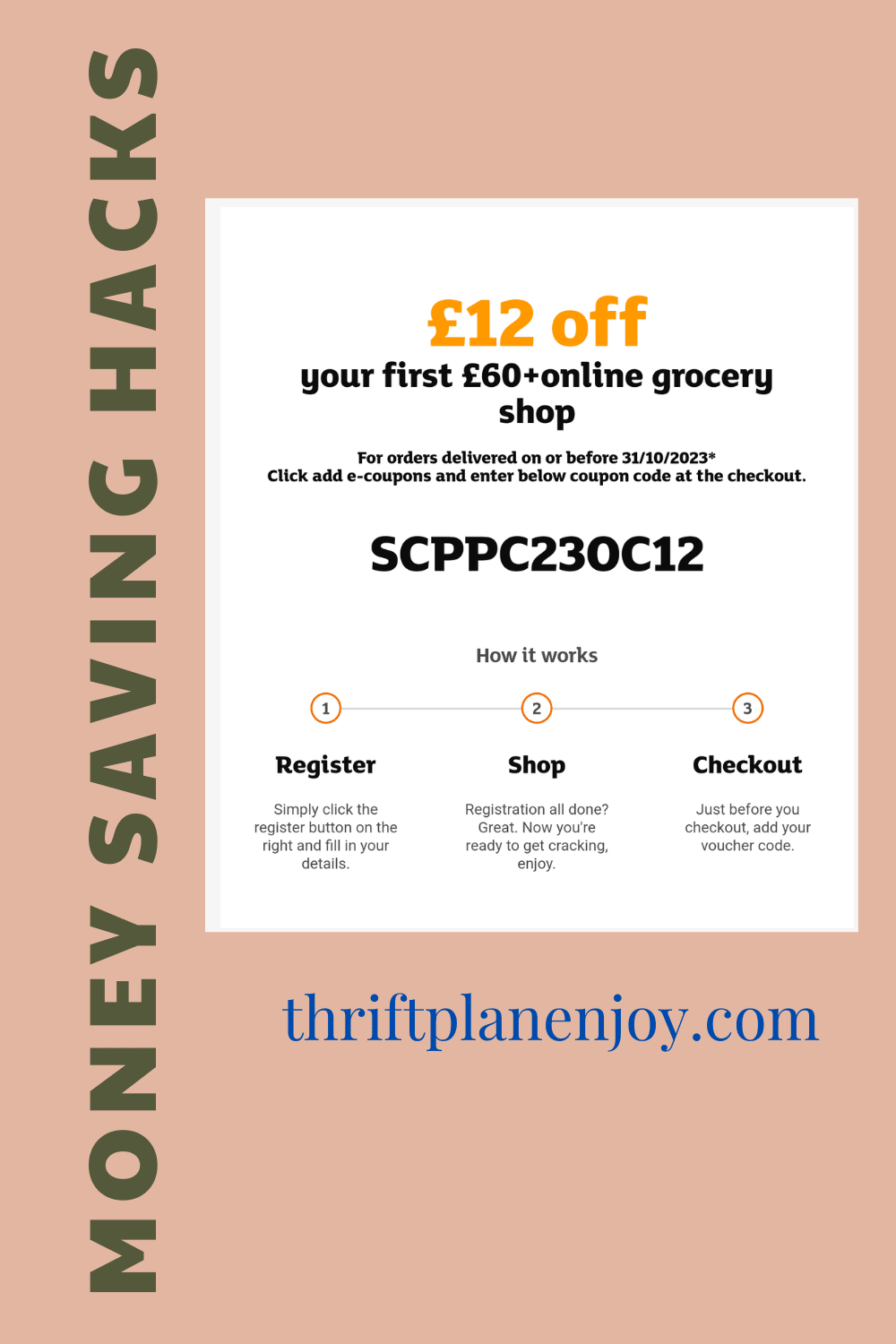 What surprised me was the constant offers which followed, after this initial offer. I've benefitted from several different amounts of money from my shopping, the most recent one being £10 off an £80 shop.
If you want to be alerted when a blog post is released, ​sign up here​
2. Shopmium
I've recently started using the Shopmium app. And I must say, I'm very impressed.
Having purchased the gift on my recent Sainsbury's shopping order, and making use of one of the other offers on the app, I received the cashback within 24 hours. To my PayPal account.
YOU CAN RECEIVE YOUR FREE GIFT BY SIGNING UP TODAY – Get a FREE bag of Cadbury Giant Buttons! ​Download the Shopmium app​ and enter my referral code 42fe3q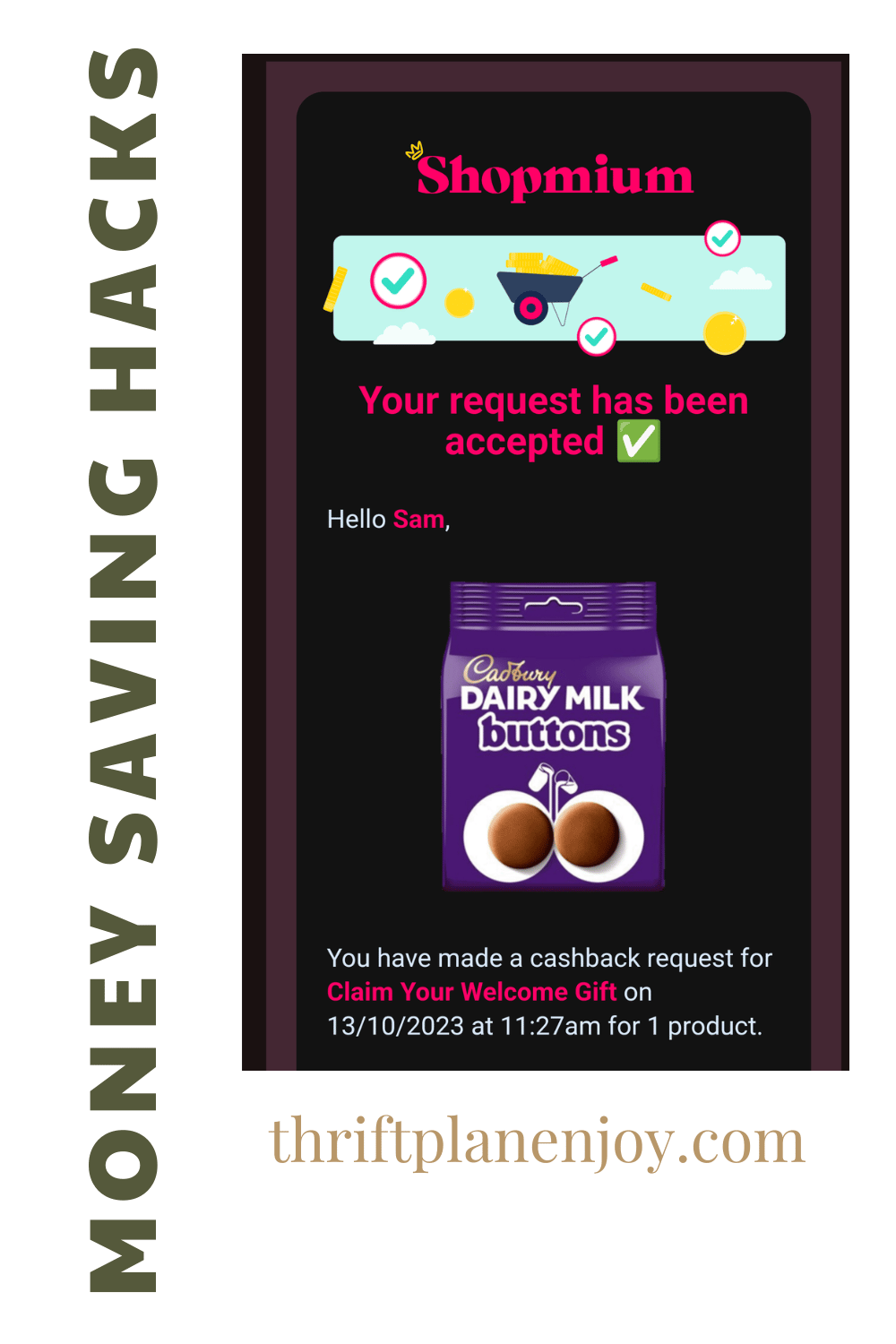 3. Vinted
If you want to get started with selling on Vinted – you can find tips & standard promo wording to use, in ​this blog post​. Let me know whether you find this helpful.
4. Zest Research
Zest Fieldwork is a company conducting market research on behalf of companies. By methods such as product testing and focus groups. The compensation for your time is also generous.
Since signing up, I've been getting quite a lot of emails about research studies & I'm hopeful I will be selected for one soon. Which should increase my side hustle income. I will keep you posted.
5. Quidco
I am mentioning ​Quidco​ because I have used the app for all my recent purchases and have benefitted from some cashback. On the app, you will find regular bonuses & offers. Sign up using my ​referral link​.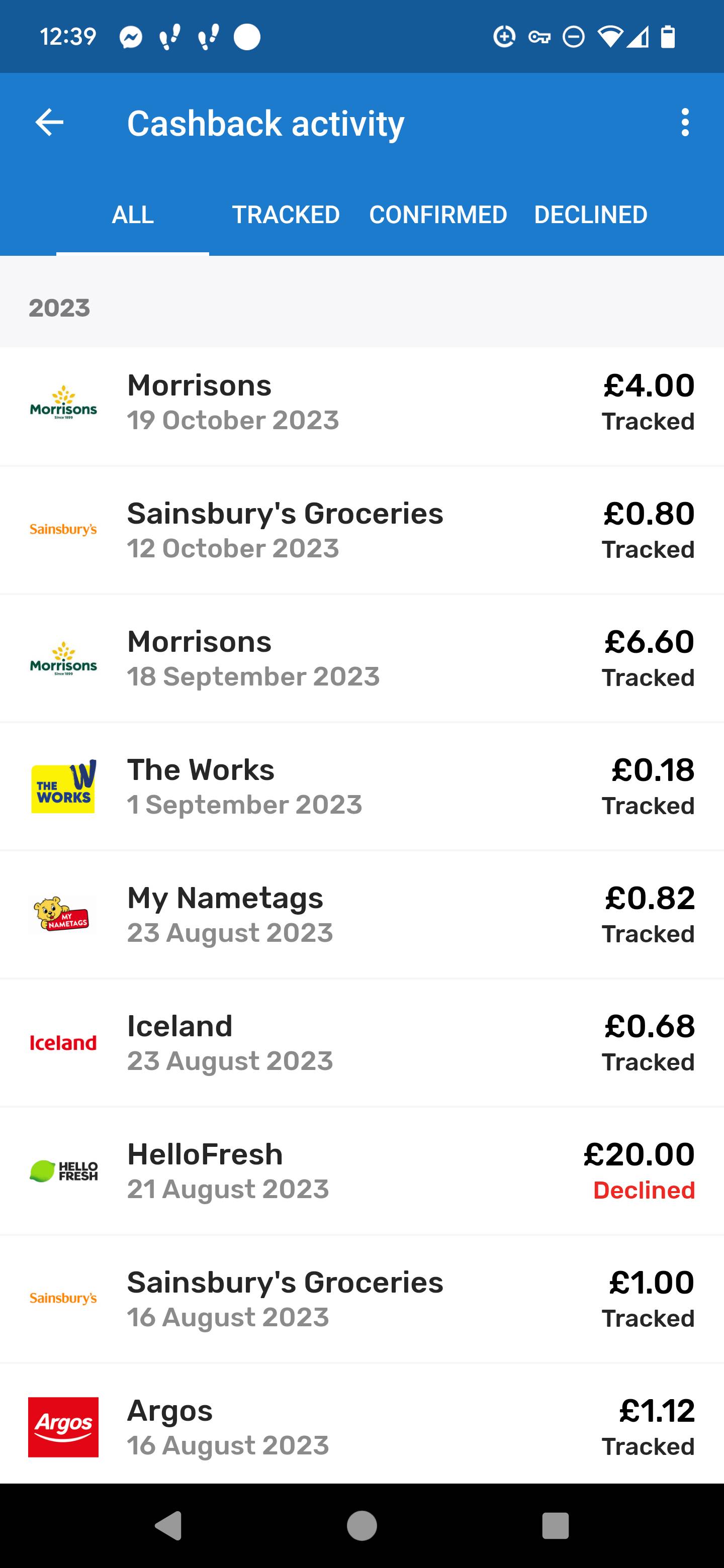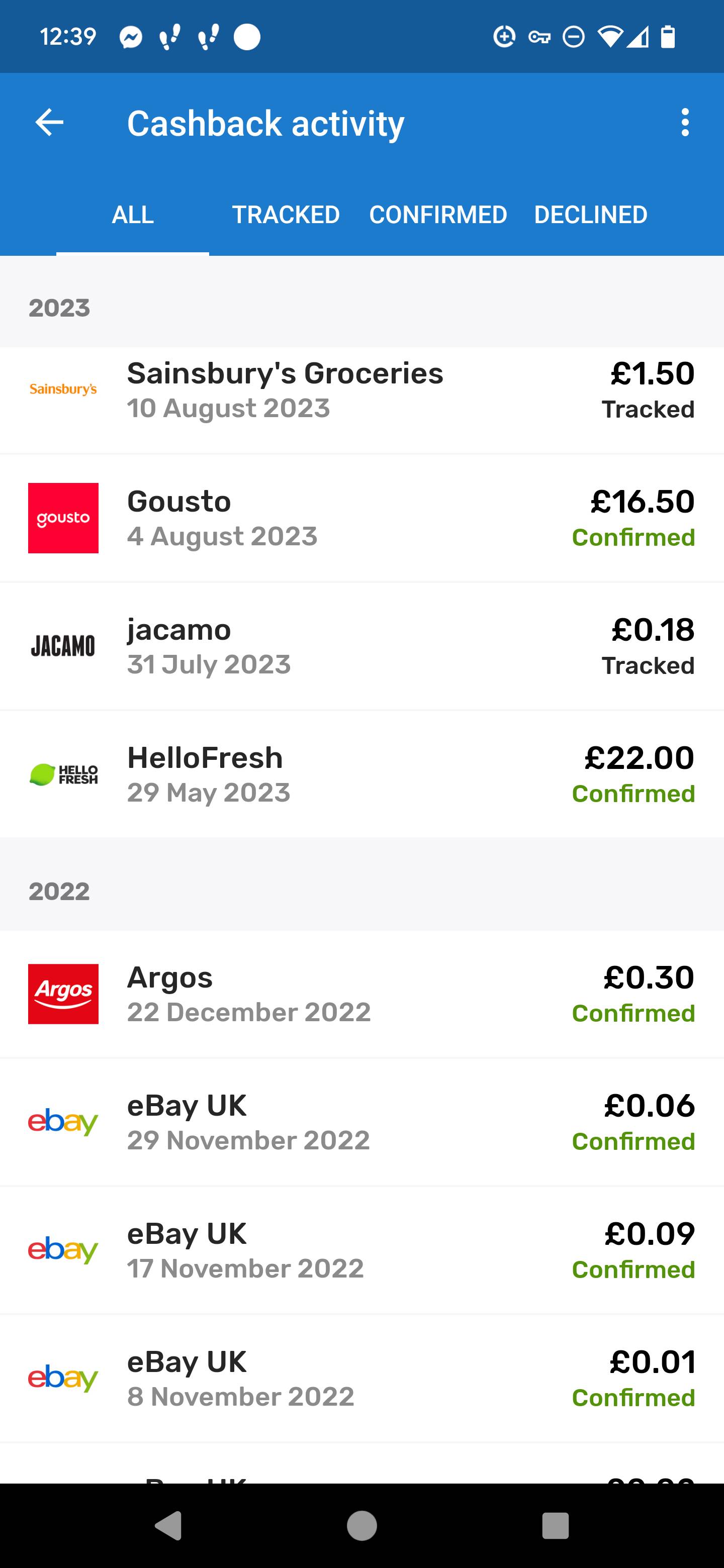 If you want more money-saving tips, you can check out my money-saving hacks page:
Until next time
I hope you enjoyed reading the latest instalment of my Money Saving Tips That Work.
Have you tried any of these apps and money-saving offers? let me know in the comments below.